Home>
About Us (Message from the President)

Our company name, NS Brain, expresses the nature of our organization — a group of "brains" spanning the globe from the North Pole to the South Pole.
We constantly endeavor to develop unique technology that will enhance our competitiveness and performance. We bring together every employee's creative ideas as we work toward our goal of becoming the sole supplier of products and services of the highest quality in the world.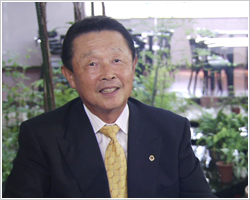 Become the best regardless of company size
We strive to be the best company by focusing more on quality than on sales or the scale of our business.